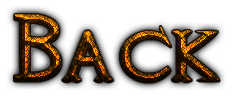 I am a 25 year old male with serious mental health issues... I love to play video games, read books, make youtube videos and write literature such as fanfiction and I am also working on my own novel!
I have personally(with a little help) coded CreatureVerse from scratch as well as my personal website with HTML coding.
I have a online sona of SkyTalon who is an undead night fury.
who is deeply bonded to an indoraptor named NightTalon.
Note: The picture above is of an alternate version of NightTalon and is not actually a picture of the NighTalon who is bonded to sky!
I am currently learning JavaScript and hope to learn Python in the future.